The Capo ACE1 RC Crawler
This is an RC crawler that I bought as a kit around 2018, and it has been truly one of my favorite projects. It is a 1/10 scale model of an actual car with working hydraulics, a 3-speed gearbox, and more. This magnificent car took me ages to build, and even longer to perfect.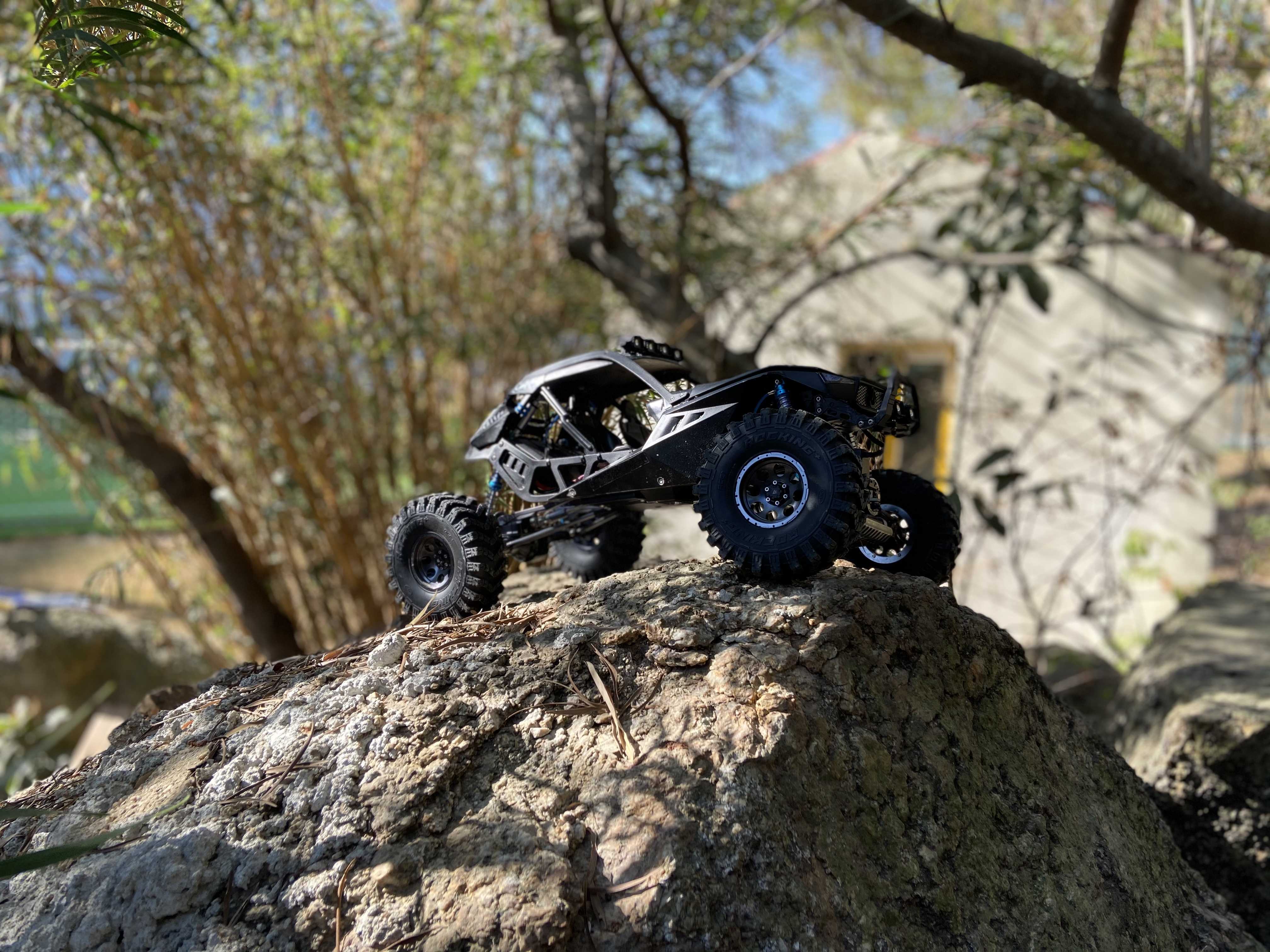 After building this car, I realized that there was a lot of room for small improvements that could be made upon the original kit, and there were even more options for custom modifications designed by myself. So, I began with the modifications.
Firstly, I realized that the original steering system driven by the pulling of steel wires was not exactly the most well designed steering system. So, I went online and found out that a couple of people from the local RC community had already designed a modification that allowed for a classic RC steering system to be added to this car, and so that is what I did. I bought the parts, and modified my car so that it utilizes that classic steering method used by most RC crawlers on the planet.
Secondly, I realized that if was going to carry on with the modifications, I would need to make the car stronger. The original kit came with many parts made out of plastic, such as the beams that held the front and rear axles to the main chassis of the car. Because of my own modifications, the base designs of the car (the chassis, frame, etc. ) had to by improved in order to support the other modifications. Some stuff